Search
Image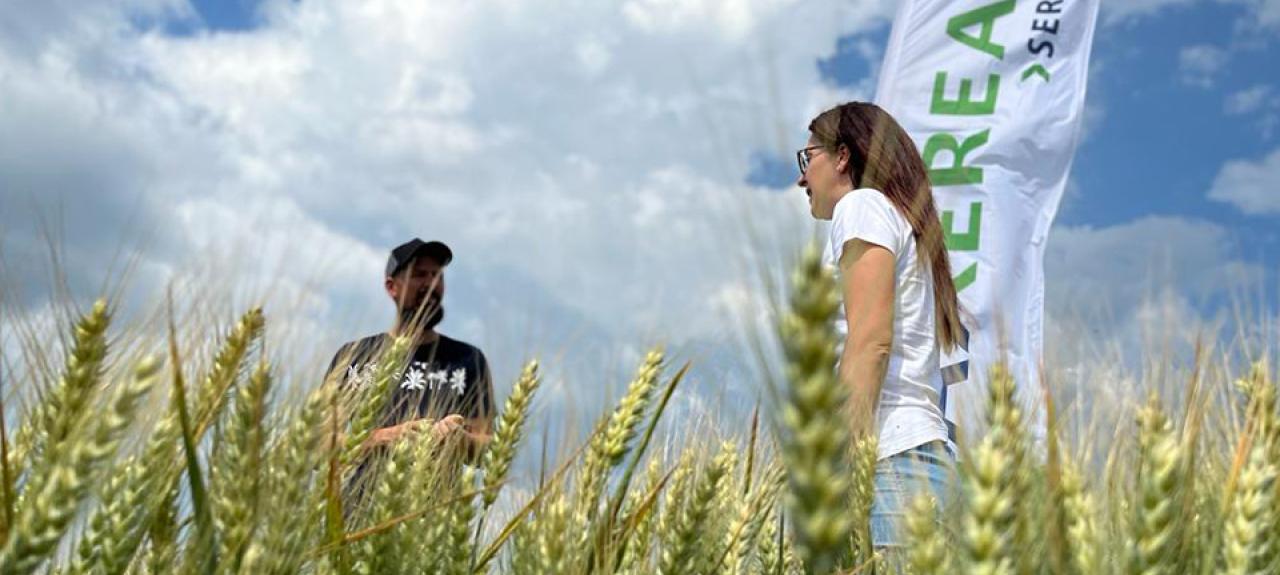 Body
This year was not at all easy for the production of wheat and barley. The lack of rain and the increase in the price of raw materials are just some of the challenges that our producers have faced.

Regardless of the difficulties during production, the quality of wheat and barley was satisfactory, but the yields were lower than last year.

Our varieties have performed well, as evidenced by a stable yield year after year.

You can view the results of the harvest 2022 here
 
This year, we have our well known, proven varieties of wheat and barley specially adapted for our production conditions:
Cellule is a mid-late wheat variety with which you will surely fill the cells of your silos, a winner in production with phenomenal results.

Frenetic is a mid-early variety with excellent yields and top quality that has excellent milling and baking properties.

Basilio - an extremely early variety with excellent yields and quality that you can find at our distributor Delta Agrar.
In addition to already well-known varieties, this season we bring you new varieties of wheat: Rubisco and Complice.
Rubisco is a new, medium-early wheat with a valuable yield and excellent disease resistance. It is a short-growing wheat, resistant to lodging. It is easily adapted to all production conditions, and we recommend it to producers with somewhat more demanding plots. Be sure to try the new French genetics that have finally arrived here.

Complice is a new wheat with exceptional springing, good tolerance to low temperatures and large ear, known for its excellent yield. If you are looking for quality and a safe yield, Complice is the right choice for you.
Let's continue with the novelties.
Our offer includes one well-known variety of feed barley, Etincel and one new variety, Pixel.
Etincel is a winter six-row feed barley that has the status of a reliable and stable barley on the Vojvodina fields. Due to its good digestibility and high protein content, it is ideal as animal feed.
Pixel - a new variety of feed barley in our offer. Winter barley of medium vegetation length characterized by intensive budding and stable yield. It is tolerant to diseases that accompany barley production. Don't wait, be among the first satisfied Pixel users. Our distributor for the Pixel is Gebi doo.
As is well known, we also have varieties of brewing barley in our offer. Axereal has been engaged in contracting the production of malting barley since the very beginning of its operations in Serbia. The barley produced is exported to Axereal's malting facilities in the region. In addition to the already well-known variety Prestige, we enriched our portfolio with a new variety of brewing barley, Laureate.
Prestige is a two-row barley of medium vegetation length. Low growth, resistant to lodging. It has excellent malting characteristics that are very important in the production process.
Barley followed by many satisfied users - let it be your choice.
Laureate, better known as the most profitable among brewers, has finally arrived here. It is characterized by a good and stable yield regardless of the type of soil it is produced on. The quality of the malt is excellent. Try it and see for yourself.
Faced with all challenges, we listen to your proposals and suggestions in order to be your reliable partner in the future.