Search
Image
Groupe paragraphe
Field days of wheat and barley
Champs à renseigner
Texte
During the month of June, we completed a series of field days, at several locations throughout Vojvodina, where we had the opportunity to exchange experiences with our agricultural producers and business partners and introduce them to the novelties from our offer. With carefully selected genetics specially adapted to our production conditions, our varieties are in excellent condition and look very good despite the dry year.

Topics we discussed were:
>Selection of new varieties of wheat, barley, and malting barley
>New market opportunities we offer, through contracts ranging from the sowing phase to the harvest and purchase of cereals
>Seed quality, we offer high quality seeds, processed to the highest standards

"We had a great pleasure to meet the farmers in a friendly and festive atmosphere. There were many questions about our products and services, and we are very proud to be able to evolve our offer every day according to the local expectations of the farmers", Dragan Lekić, Commercial Manager

Thanks to our farmers who came to see us.
See you on your farms to continue the exchanges around our products and services! 

Find here the best moments in pictures:
 
Image lien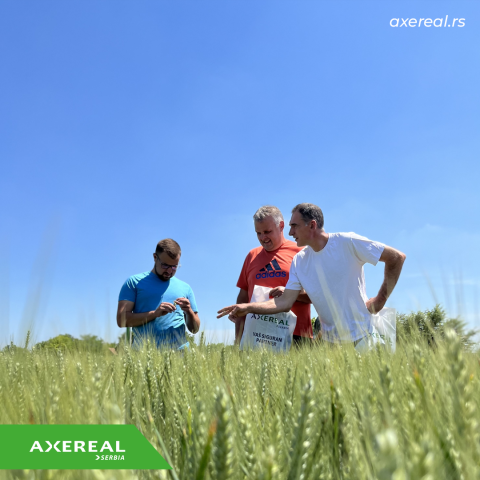 Image lien 2
Image lien 3